IMPORTANT NEWS
LATEST NEWS
August 22 2018

March 23 2018

February 12 2018

February 7 2018

December 14 2017
Reflections on Recent US School Visits
Date: November 11 2016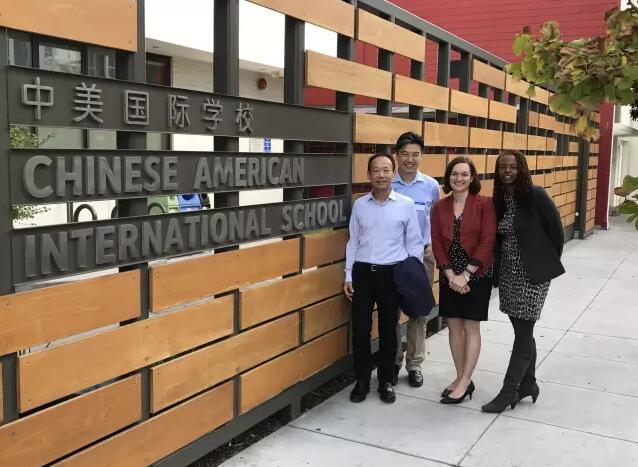 During the second week of November, Ivy Education Group's founder Jack Hsu and Chief Academic Officer Elizabeth Hardage travelled to the United States. Below is a snapshot of Ms. Hardage's observations during her trip.
Over the last week, I had the privilege of traveling with Ivy's Founder and CEO, Jack Hsu, to visit and meet with educators from six amazing schools in the United States. Our gracious host from Washington Yu Ying Public Charter School, Chinese American International School, The School of the Peninsula, AltSchool, Children's Day School, and The International School went the extra mile to make our visits special.
As we talked with educators from each school there was one consistent theme we encountered, each school is filled with passionate educators that work tirelessly to provide the best education and educational experience for their students.
Washington Yu Ying shared with us the amazing work they are doing around Chinese literacy in an inquiry-based model. Chinese American International School's design technology teacher passionately shared with us the terrific work his students are doing through laser and 3D printers.AltSchool showed us their unique differentiated learning platform that their teachers use to provide state of the art differentiated instruction. The School of the Peninsula not only shared their amazing program with us, but in each class we visited we were greeted by little ambassadors that welcomed us to the school.Children's Day School not only had the most wonderful middle school food and agricultural program, but they also had a design technology class that started almost every project from the point of empathy for others. Lastly, The International School shared with us the amazing summer program and CAPSTONE projects that they have for their students.
When I think about what we observed in all of these great schools, it made me feel incredibly proud that at Daystar Academy and Ivy Kindergartens we have equally passionate educators and our students have similar educational opportunities within our schools.

Our visit to the United States was a wonderful opportunity to meet with educators, visit classrooms, meet teachers and discuss with educators what it is like educating students in 21st century schools. We sincerely look forward to the opportunity to host any of these fine schools the next time they come to Beijing!